INTERNSHIPS & RECENT COLLEGE GRADS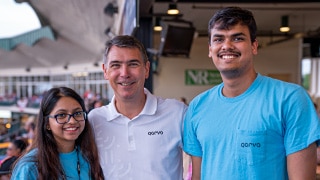 Roll up your sleeves and get ready to do real hands-on work. At Qorvo, our interns and recent college graduate hires have a direct impact on the way technologies connect and power the world – from smartphones to refrigerators, as well as 5G base stations, satellites, contact tracing, and even a point-of-care (POC) diagnostic testing platform.
Check out our wide range of intern and entry-level positions and help us shape the next generation of products all around you.
Learn more about internships & recent college graduate positions at Qorvo

There are currently no open positions matching this category or location.
Receive emails by subscribing to jobs matching Internships & Recent College Grads when they are posted.
The 0 most recent jobs posted by Qorvo are listed below for your convenience.
Watch jobs in this category